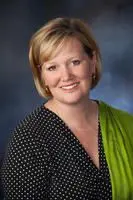 Cara Hartfield is a Licensed Psychologist specializing in individual therapy and psychological evaluations.  She maintains a private practice in Fayetteville, AR.
With over 15 years experience providing therapy and conducting evaluations, she is currently serving as private practitioner working with a broad spectrum of clients. Her areas of expertise include treatment of anxiety disorders, Post-Traumatic Stress Disorder, and personality disorders.  She also has extensive experience working with clients over the age of 65.
In addition to being a licensed psychologist, Dr. Hartfield has presented to general audiences speaking on the topics of Behavioral Change and Stress Management.

Dr. Hartfield's therapeutic approach is to provide support and practical feedback to help clients effectively address personal life challenges. She integrates cognitive behavioral and acceptance based strategies to offer a highly personalized approach tailored to each client. With compassion and understanding, she works with each individual to help them build on their strengths and attain the personal growth they are committed to accomplishing.
Education

Dr. Hartfield is a graduate of MCP Hahnemann University with a doctorate in Clinical Psychology.

License
She is licensed to practice psychology in the state of Arkansas.

Additional Training

Dr. Hartfield has extensive training in Cognitive Behavioral Therapy and conducting psychological evaluations.